MARINE TRAFFIC
LIVE TRAFFIC RADAR
---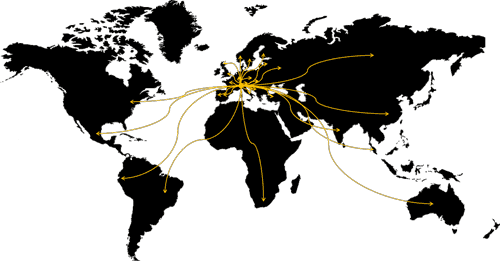 The Marine Traffic is a Live Radar system which allows users all around the world to track ships, freighter, cargo ships, tanker ships, human trafficker, liner, passenger ships, SAR (search and rescue helicopter), sports boats, yachts, vessels, cruiser ships and so on. All you need is a laptop, desktop PC, smartphone or tablet and a internet connection. So it is possible to track live your friends, family or relatives when they are travelling with any kind of ship. Whenever you are near a big lake, the beach, the ocean or a harbour and you see a ship pass by, you can immediately check on our website with the marine traffic map where this ship is coming from and in which harbour it will docking.

The Marine Traffic also offers to search ships, vessels and so on via harbour or area. If you want to search a specific boat which is leaving the harbour or is currently anchoring, just type in the harbour you're searching for and you will immediately get to the right location. There is also a submenu where you can select all different locations around the world. If you select one the map zooms into to this specific locations and you will see immediately all the marine traffic which is going on right now.

On the left side of the map there is also an option to select the different weather options. This gives you the opportunity about the actual weather situation around the globe. So if a vessel is currently in a heavy storm you can see it immediately. You get additional information about where the storm is coming from and where it will push along. So if you are a ship owner this is very important and contributes greatly to safety in the vessel traffic. Everyone can immediately react on weather changes which will happen on their itinerary, so they can search for a different route which will get the safely to their target harbour.
SHIP TRACKER
HOW IT WORKS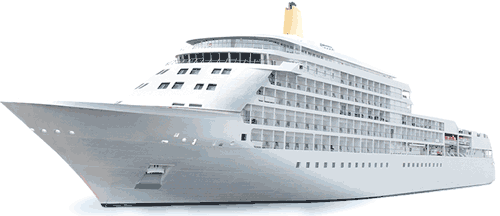 ---
The marine traffic is suitable for everyone who is interested in seafaring. Whatever you are a captain, officer, deck- , engine- or service personal, normal worker. Everyone can easily use the marine traffic. Often when you travel with your car you have to tack a ferry boat to get from one destination to another. And it often happens that ferrys are to early and or to late, and therefore you could probably miss the ferry or have to wait for a long time. But not if you check the current status of the ferry before. You will see the exact position where the ferry is at the moment, and therefore you can plan your trip better without any surprises.

Large companies use the marine traffic to track the container ships which are transporting their products. So their able to see exactly when their goods left the harbor. It's very pracitcal for a lot of companies because they always know where their stuff is. They get informed immediately if the container ship will be delayed, because for example of heavy seas, strong current or see storms. So they can immediately intervene and and plan their work accordingly.
SHIP TRACKER
THE AIS SYSTEM
The AIS system – Automatic Identification System – is an identification system which recognizes all types of ships in the international shipping traffic. It allows every ship owner to show its current position, speed and route and the actual position of all ships, vessels, yachts, freighters or cruiser ships near them on the radar. This is a very important security tool to prevent collisions between ships. The AIS system is able to locate ships with which a collision could be possible. It calculates the time which remains until the ships would crash and immediately it suggests an evasive maneuver.

Furthermore it transmits more detailed information about other ships. There are four types of information which are transmitted.

Static data – IMO number, ship name, call signal, MMSI number, ship type and size of the ship.

Dynamic data – Status (under engine, sailing, lie at anchor, tightened, disabled), current position, time of current position, course over ground, speed over ground, forward direction, line change rate.

Travel data – actual maximum flotation depth, dangerous goods, destination, estimated arrival time

for inland AIS – ENI ship number, organization data, dangerous goods, flotation depth, loading conditions, fairway lane, max. height over water, number of crew members, number of passengers, number of staff.

But not all ships are committed to transmit all this amount of data. Small ships like sport boats usually have to transmit only the most important informations.

The MMSI number consists of 9 digit numbers, the first 3 digits give information about the nationality of the vessel. The last 6 numbers identify the individual vessel. MMSI stands for "Maritime Mobile Service Identity. It makes it easy to get in contact with every other ship owner to prevent collisions.

But why do ships use another radar system as airplanes or other means of transportation? The marine traffic is a complete different system as the normal radar system. It's possible to track ships also with the radar, but it's very difficult to interpret the data and to determine the exact position and route of the ship. The AIS system is able to display all the data very detailed. And that's important to keep all itinerary safe because the amount of ships which travel every day around the globe has increased a lot in the past years. Just watch the Marine Traffic map and zoom out, then you can see all ships which are currently traveling.
How does the radar work?
All different ships or vessels on the marine traffic map have different icons and colors. Each icon and color has a different meaning.

The arrow means that the ship is currently driving. The arrow also points to the direction the ship is going.

The round point means that the vessel is currently not moving or has anchored.
The meaning of the colors

Cargo Vessels

Tankers

Passenger Vessels

High Speed Craft

Tugs & Special Craft

Fishing

Pleasure Craft